Every industry is going digital, be it healthcare, manufacturing, telecom, transport, logistics, agriculture, or energy. The equipment, machinery and devices they use in their day-to-day operations are getting smarter.
IoT is the key driving force behind this digitization. IoT is transforming conventional devices into ones with brains. IoT is becoming mainstream and is finding its way across walks of life.
According to Transforma Insights, there were more than 7.6 billion active IoT devices in 2019. This number is expected to grow to 24.1 billion by 2030. The IoT market size is expected to grow to $1.5 trillion by 2030.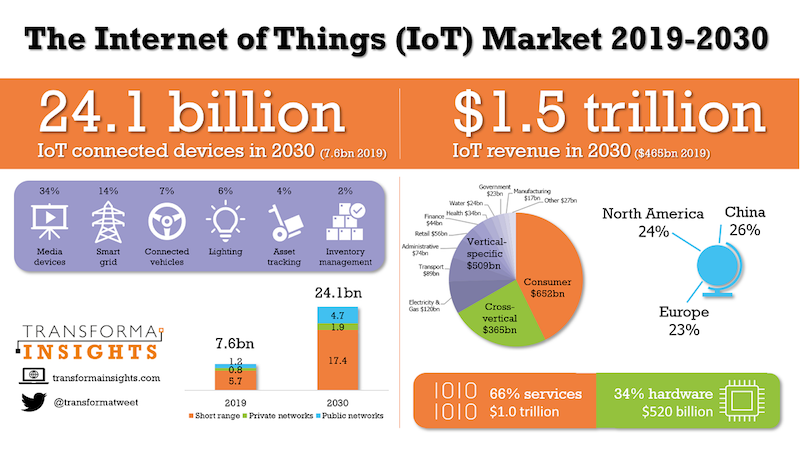 As an IoT device vendor or IoT solution provider, your success depends on the effective functioning of your IoT devices installed at your customer's site. Any unmanaged devices eventually become dysfunctional and create productivity loss for your customers, leading to customer dissatisfaction and churn. Therefore, you need to constantly manage and interact with the devices deployed at your customer's site to keep it functional.
IoT device management activities:
Here is a list of IoT device management activities that are usually performed to keep devices functional:
Monitoring for normal functioning
Proactively identifying issues
Debugging and fixing the issues
Upgrading the device software
Updating the device configuration
These device management activities are key to keeping the devices up and running. Usually, these activities are performed by a service technician who visits your customer's site to service the devices at regular intervals.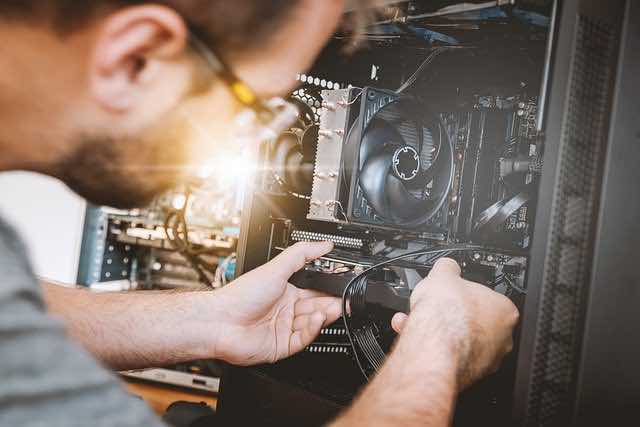 Sometimes, these activities are performed after a device becomes faulty and a customer complaint has been raised. Multiple factors can affect the time frame by which the customer complaint could be addressed by a service technician - technician availability, schedule, travel budget, parts availability, software patch availaility and so on.
Proper device management or device life cycle management ensures your success and the success of your customers.
Why do you need an IoT device management platform?
When you have hundreds or thousands of IoT devices, deployed in faraway locations, it becomes almost impractical to cost-effectively monitor and maintain them in person. In this context, an IoT device management platform empowers you to efficiently manage remote IoT devices at scale in a cost-effective manner.
IoT device remote access and management platforms improve the operational efficiency and productivity of your team in managing a large number of IoT devices deployed across multiple geographic locations.
The adoption of IoT devices across various industries for various use cases has led to an explosion of smart devices. Although these smart devices help solve different problems, maintaining and managing them is a significant challenge.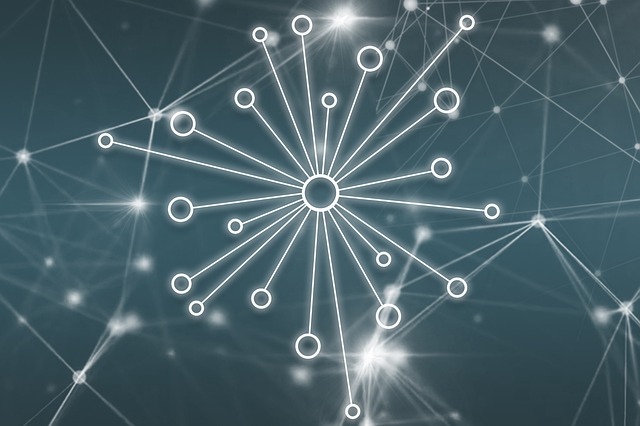 Imagine an IoT device vendor or IoT solution provider having to deploy resources to manage hundreds and thousands of devices in person, across their customer locations spread all over the world. The sheer scale of operations would be humongous and OpEx intensive.
Typically, IoT device administrators spend much of their time managing IoT devices. This can be handled seamlessly from the comfort of their workplace through a robust IoT device management and remote access solution.
Here are some real world scenarios to better understand the need for an integrated IoT device management solution.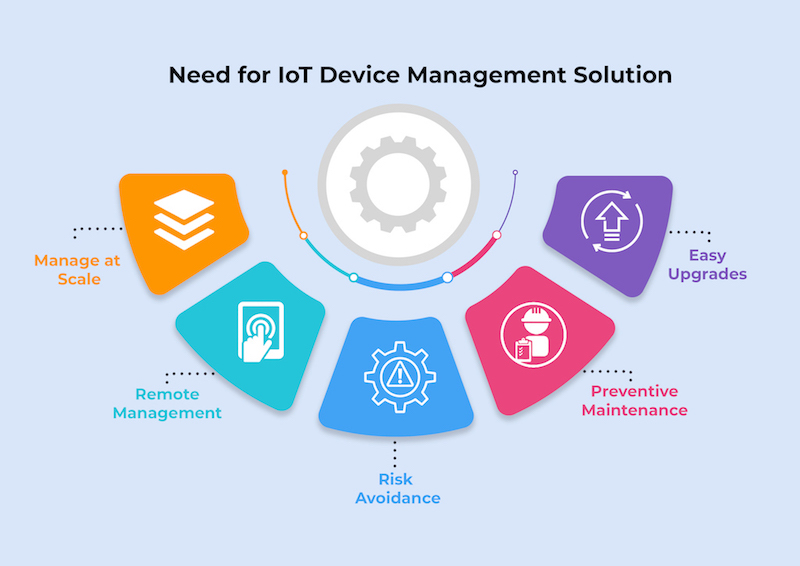 Mission-critical deployments
IoT devices find themselves deployed in critical applications like aerospace, automobiles, or power grids. Ensuring the safe operation of these devices and pre-empting failures is not just essential for your customers but also for your business as it could end up damaging your reputation.
Monitoring the usage pattern of the device
Understanding the usage of the deployed devices is crucial in ensuring that the solution addresses the customer's needs. It will also help detect any anomalies proactively and take corrective measures
Devices deployed at geographically distant/inaccessible locations
Companies often serve customers well beyond the boundaries of their cities, states and even countries. Having a support person for each of these deployments is not a cost-effective approach.
Preventive maintenance
Maintaining the device in good health ensures its longevity and improves the bottom line for your business. Administrators of connected devices prefer to proactively identify imminent problems, say for example a device battery about to die or a disk usage about to reach its full capacity, and fix them before they occur.
Managing multiple IoT devices is akin to the IT support function managing computers across the branch offices of an enterprise from the headquarters. Unlike computer systems in an office setting, IoT devices are deployed in extreme working environments with varying temperatures, humidity, pressure, and network connectivity.
Handling the upkeep through these vagaries needs a comprehensive approach, at the heart of which must be an IoT device management solution.
What is an IoT device remote management platform
IoT device remote management platform is a software that aids in provisioning, authenticating, maintaining, monitoring, upgrading and configuring connected devices in remote locations. It encompasses device security and diagnostics as well. Simply put, it aids in performing all activities that ensure the lights are always on.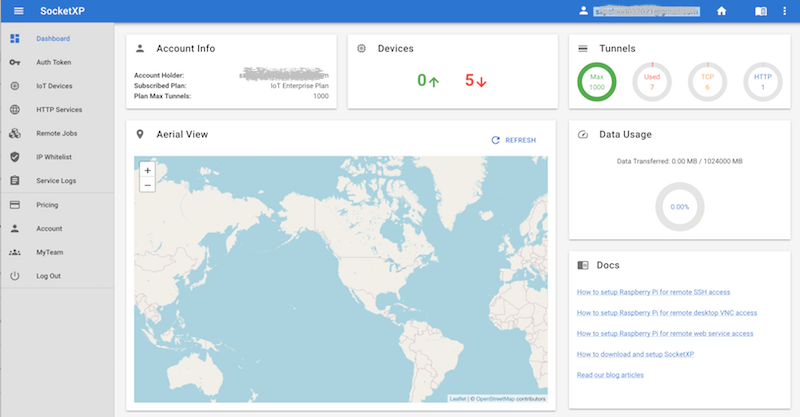 A remote IoT edge device management platform will help you in the following 5 areas primarily:
Onboarding/Provisioning
Onboarding, the first step in device management, is the process of setting up the device to make it connect to the network. Devices are subject to a process of authentication, where the credential of the device is presented to the server. This is to ensure that only secure devices are added to the system. It is like a roll call system for devices, allowing the server to identify the device. This stage will also include installing certificates and tokens for authentication and security.
Configuration and Control
The next step in the device management lifecycle is to configure them beyond their pre-configured settings. Devices tend to be off target when deployed on the field initially. Be it a sensor in an aircraft or one in a connected building.
It is up to the service provider of the devices to configure them based on various real-time deployment parameters like location, atmospheric conditions, and the purpose of the device in the larger system. Imagine configuring each one of the thousands of devices manually. This is where a remote device management solution comes in handy.
Not just at the time of initial deployment, but devices require configuration throughout their lifecycle. Whether configuring it functionally or safeguarding them from security threats or resetting it to factory settings at the time of decommissioning, remote configuration plays a critical role.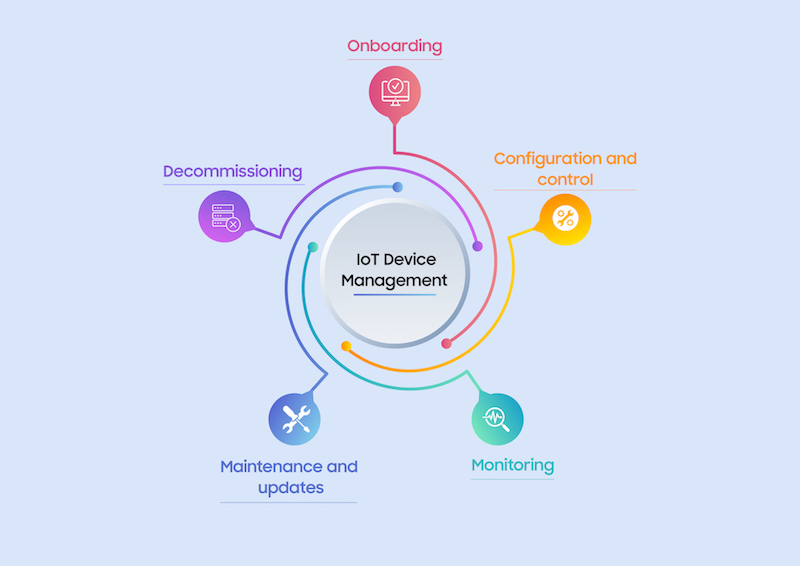 Monitoring
IoT devices and the application software inside them need constant monitoring to proactively identify issues that could potentially make the device dysfunctional. The goal here is to identify signs of a problem that is brewing and fix it before it blows out. For example, continuously monitoring the temperature of a device, CPU, memory and disk utilization of the device will provide key information about the functioning of the device and the application running in it.
Device management platforms help gather diagnostic information on the health of the device. The diagnostics data can then be analyzed to identify potential issues and address them in advance, thereby avoiding device downtime and ensuring your customer's business continuity.
Maintenance and updates
Multiple scenarios would warrant an update to the device. It could either be a firmware update or a fix to a security flaw. Resolving risks and issues on time is an essential part of device management.
There could be bugs in the software or firmware that will require fixes applied to all the deployed devices simultaneously. Scheduled maintenance is an ongoing activity of any service provider to ensure the performance and security of the devices. A remote device management system with the OTA update feature makes the process of software updates and maintenance a breeze for solution providers.
Offboarding or Decommissioning
Offboarding, the last step in device management, is the process of properly decommissioning a device at the end of the project or when the device reaches its end of life or becomes faulty. When a device is offboarded or decommissioned, the SSL certificate, private keys and authentication tokens assigned to the device are either deleted or withdrawn. Any confidential data present in the device are also erased.
IoT device remote access
Providing secure remote access to IoT devices over the internet is one of the critical functions of an IoT device management platform. IoT device admins and support teams need remote access to IoT devices to configure, debug and manage them. There are multiple ways to remote access IoT devices.
SSH remote access
SSH remote access provision allows you to directly connect to IoT or embedded Linux devices that may even be behind a NAT router or a firewall and send commands from a web portal. The data is sent through an encrypted SSH tunnel.
Remote Desktop or VNC remote access
RDP / VNC remote access allows you to connect to your IoT device or Raspberry Pi desktop remotely. RDP / VNC remote access comes in handy when you want to access and control a GUI based desktop application remotely.
Web service remote access
Web service remote access solutions create a unique public URL for the web services running in your IoT devices so that you can access them from the internet using any portable or mobile devices.
Conclusion:
IoT is becoming mainstream. IoT deployments across industry verticals are expected to grow big in the future. Managing remote IoT devices at scale manually is cumbersome and inefficient. An IoT device management platform such as SocketXP can help scale up your IoT business, improve your operational efficiencies and reduce OpEx.
When selecting an IoT device management platform, ensure that it has the following key capabilities - secure onboarding, remote configuration management, remote monitoring, remote debugging, remote maintenance, OTA software update, secure remote access, and safe decommissioning.
SocketXP is a SaaS based IoT Device Management Platform that provides you all these features and more. SocketXP offers you a free trial plan to get started. SocketXP also offers 'pay-as-you-grow' price plans, requiring no upfront CapEx.
To learn more about SocketXP IoT Device Management Platform visit: https://www.socketxp.com or email us at [email protected] or visit https://portal.socketxp.com/#/login to start your free trial.