There is a better way to manage and access your Linux devices.
Manage, access and update your remote Linux, Raspberry Pi and IoT devices without compromising security.
Get started for free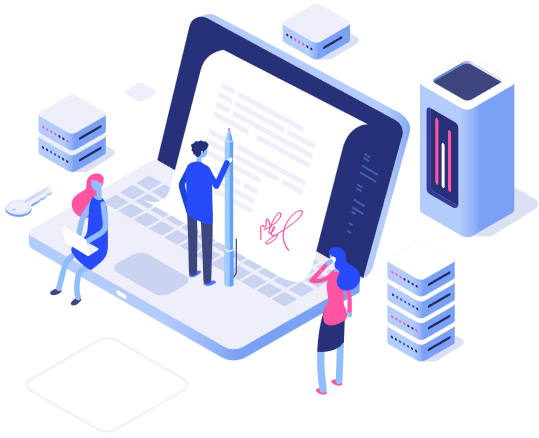 Why SocketXP IoT Platform
Zero Trust Security
Zero Trust Security for all connecting devices and apps. All connecting devices and apps are authenticated using strong auth-tokens and private keys.
SSO Login & MFA
SocketXP uses Multi Factor Authentication offered by your SSO providers such as Microsoft 365, G Suite to authenticate users during login.
Secure Tunnels
All data tranmsmitted through SocketXP tunnels over Internet are SSL encrypted. TLS tunnels send data encrypted end-to-end.
IP Whitelisting
Restrict access to your IoT devices by whitelisting the IP adddresses from which the IoT devices could be accessed.
No Open Ports
SocketXP IoT Platform, unlike other vendor solutions, does not open up your device ports to the internet. Port scanners and hackers cannot scan your device ports.
Massively Scalable
SocketXP Cloud Gateway is a cloud native app, that could easily scale automatically to serve >100K devices.
Programmability & Automation
SocketXP provides fully functional REST APIs to integrate your application with SocketXP IoT Platform. Automate your DevOps workflow using SocketXP OTA update REST APIs.
Platform & OS Agnostic
SocketXP IoT solution works on any hardware platform - ARM 32-bit, ARM 64-bit, x86 16-bit, x86 32-bit, x86 64-bit processors running any OS.
Testimonials
Trusted and used by thousands of customers worldwide everyday for secure remote device access. Listen to what our customers have to say about us.
SocketXP IoT Remote Connect Solution helps pull realtime weather data from thousands of environmental sensors in the field in a cost-effective manner.
Sara Wilson
Research Scholar
We evaluated several options to replace our current IoT Device Management tool. After evaluating several of them, I found SocketXP and got surprised about how quick the setup was and how conveniently simple the platform is.
José Fontalvo-Hernández
Volytica Diagnostics GmbH
I really like your product, it helps a lot as a backup with managing our IoT sensors out in the field when our own software has a problem and we lose connection.
Dennis R Drost
drowgoo.nl
Thanks for your great service. SocketXP IoT Remote Access Solution works like a charm.
Tobias
freshtaste.de
SocketXP Remote SSH Access Solution is awesome. We could login, debug, re-configure any remote security systems 24x7 now.
John Larson
Secure Alarm
Thank you very much for accomodating our requests. I tried SocketXP and everything works fine. You are very responsive to customer needs.
Silvia Garstea
cubedi.com
Thanks for your great response times, support and accountability! I think this is the best support I have ever had! You literally put the Amazon guys to shame.
Iain Millar
carleton.digital
Start Your Free Trial Now
Try SocketXP for free with no commitments. No credit card required.
Frequently Asked Questions
Do you have a free plan?

Yes. We do have a generous free plan that comes with access to all our features, including premium features. No credit card is required. Free plan is valid for 30 days. Upgrade to a paid plan is required after this period. Free plan usage is subject to our fair-use policy.

Why SocketXP solution is more secure than other vendors?

SocketXP uses SSL/TLS X.509 certificates and keys for encrypting data transmitted over the public internet from all endpoints to our cloud gateway. It is the same technology used by the banks and governments for exchanging confidential data over the internet.

SocketXP does NOT expose your IoT device ports (TCP ports) directly to the internet through our cloud gateway, unlike other IoT remote access solutions in the market. Basically, SocketXP solution does NOT perform 'port-forwarding', like other vendors do. We enforce Zero Trust Security at all our access endpoints.

SocketXP's advanced security features like time-bound authtokens expire after a certain time period. These authtokens can be used only for specific purposes such as device registration, device access, REST API access etc.

What is the maximum number of Rasperry Pis or IoT devices supported per account?

SocketXP Cloud Gateway is a massively scalable solution (>1M devices) that can dynamically scale based on demand. Each subscription plan comes with its own maximum limit.

Where is SocketXP Cloud Gateway deployed?

SocketXP Cloud Gateway runs in the US-Central (Iowa) Region and Europe (Frankfurt, Germany) Region. Depending on where you are located in the globe, your access speed may vary. European customers are recommended to use the Europe gateway.

Can you create a new SocketXP Cloud Gateway instance closer to my geographical location?

Yes. We can create a new instance of SocketXP Cloud Gateway in your geographical location for high-volume users. We can also install, support and manage dedicated on-prem or private cloud version of SocketXP IoT Cloud Gateway for your exclusive private use. Please write to us: [email protected]

I'm unable to connect to my device from the SocketXP web portal. What should I do next?

If you are unable to connect to your device from the SocketXP web portal, it is either your device is powered down or it doesn't have a stable internet connection or a firewall setting is blocking SocketXP agent from connecting to our cloud gateway. Please check our troubleshooting guide for more tips on what you could next: https://docs.socketxp.com/guide/troubleshooting-guide.html.

Can I purchase the software license of SocketXP IoT Management Platform to self-host it in a cloud vendor of my choice?

Yes. You can purchase the software license of SocketXP IoT Management Platform for self-hosting. Please write to us: [email protected]
Contact Us
We'd love to hear your feedback, comments, problems, usecases and suggestions. Write to us at:
[email protected]